Willard Announcements
Science Fair
Annual Family Science Fair

Tuesday, March 11, 2014
5:30p.m. - 7:00p.m.
Auditorium

All students are encouraged to participate in the science fair. Science projects are due in the auditorium by Tuesday morning at 8:00. There will be grade level and schoolwide ribbons awarded to 1st, 2nd, and 3rd Place winners. Families are invited to view student projects and engage in hands on science activities on Tuesday evening. For additonal information, call Linda Wittry at 626-396-5690 or email her at wittry.linda@pusd.us.
---
Statewide Testing
Californa Assessment
of Student Performance and Progress (CAASPP)


What is the CAASPP? The CAASPP is the computer-based tests that replace the STAR. These tests are aligned to the Common Core State Standards (CCSS) for English language arts and math. (The CCSS describe what knowledge and skills students need to be well prepared for college and careers.)

Who takes the CAASPP? All students in Grades 3 – 8 and Grade 11 will take the CAASPP field test.


What is the goal of the field test? This year, the goal of the field test is to determine how well individual questions allow students to demonstrate what they know and what they still need to learn. It will also give each school the opportunity to see how well its technical capabilities meet the demands of computer-based assessments and to determine the resources its teachers and the school community may still need. Students will try out the test without consequences. All of this means that test scores will not be captured or reported for this year.


When will the CAASPP be administered at Willard School? April 14 – April 25, 2014.


Do you have questions?
For additional information, please click here or contact the principal. For comprehensive information on the CAASPP, visit the California Department of Education website at:
http://www.cde.ca.gov/ta/tg/ca/
.

---
Picture Day
Spring Picture Day!
Don Hagopian Photography
Wednesday, March 12, 2014
All students will be photographed. It is a "free dress" day for students.




---
PTA Restaurant Night
PTA Restaurant Night
Chuck E. Cheese's®

Wednesday, March 12, 2014
3:00p.m. - 9:00p.m.
3737 Foothill Blvd., Pasadena
(626) 351-5441


Come join Willard families, meet up with friends andgourmet burgers while helping Willard. Chuck E. Cheese® will donate 20% of all event sales back to Willard.
---
Early Dismissal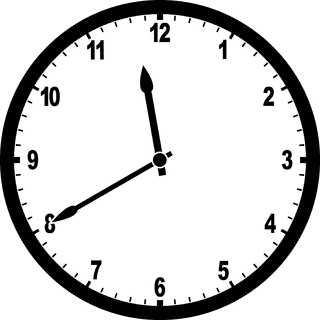 Early Dismissal – Shortened Day
Friday, March 14, 2014
Dismissal Time: 11:40am





---
Spring Break
SPRING BREAK
March 17 - March 21, 2014




School Reopens: Monday, March 24, 2014
---
Parent Work Day
Parent Work Day at Willard School
Tuesday, March 25, 2014
9:30- Noon
School Auditorium

Volunteers are needed for Parent Work Day. Parent volunteers are invited to come to the auditorium to help teachers prepare materials for classroom instruction and projects. For additional information, please contact Patty Frontino, School Community Assistant.
---
ELAC Meeting

English Learner Advisory Council (ELAC) Meeting
Tuesday, March 25, 2014
8:30 – 9:30 A.M.
Auditorium

The ELAC meets monthly. The agenda will include a discussions of student assessment data, English language development (ELD) instruction, and recommendations for updating the school plan. The English Learner Advisory Council was established to advise the school on a wide range of issues relating to the improvement of curriculum and instruction for Willard's English learners. It is composed of Willard School parents and selected staff members, all of whom are interested in the educational needs of English learners.
---
SSC Meeting
School Site Council (SSC) Meeting
Wednesday, March 26, 2014
3:00 p.m. - 5:00 p.m.
School Library

The Willard School Site Council (SSC) meets monthly. The agenda will include a review of the student achievement data, a discussion of strategies for improvement of student achievement, a discussion of the categorical budgets, an update on Measure TT projects (Kinder Complex), and the cyclical review of the Willard School plan for improvement.
---
AAPC Meeting
African-American Parent Council (AAPC) Meeting
Wednesday, March 26, 2014
5:30 p.m. - 6:30 p.m.
Library

The Willard School African-American Parent Council meets monthly. The meeting agenda may include guest speakers, workshops, discussions, and other activities aimed at improving academic outcomes for all students. The AAPC advises the school administration and the School Site Council on a wide range of issues relating to the improvement of curriculum and instruction.
---
Coffee w/Principal
Coffee with the Principal
Friday, March 28, 2014
8:00 – 9:00 A.M.
School Library
---
Awards Assembly
Monthly Awards Assembly
Friday, March 28, 2014

10:20 (Kinder & 1st Grade)
10:50 (2nd & 3rd

Grades)
11:00 (4th & 5th Grades)

Auditorium

---
Movie Night

Join Willard School families for Family Movie Night. Bring your lawn chairs and blankets for an enjoyable evening of fun under the stars. Admission is free. Hot dogs, popcorn, hot and cold beverages will be sold throughout the evening.



---
Monday Tutoring
Monday Night Tutoring/ESL/Chess Class

Monday Nights
6:30 – 7:30pm
Cafeteria
All Saints Church volunteers are at Willard School on Monday evenings to provide academic tutoring for students, ESL classes for parents/adults, and a chess class for beginning, intermediate, and advanced players. All Willard families are welcome to participate.
---